121 Islam For Kids offers Quran with Tafseer, Islamic stories in English, short stories with Hadiths, Islamic audiobooks and online video lectures in both Greek and English.
The team at 121 Islam for Kids is committed to making learning the Quran easy, enjoyable, and meaningful for kids. 
Our teachers are selected from the most highly regarded Islamic institutions in the world and have obtained certified qualifications from these institutions. They are also trained to use modern and interactive teaching methods, providing the best learning experience for kids.
Kids are the Future of the Muslim Ummah. So it is necessary for us to give them knowledge of the Quran and Islam.
The most significant feature of 121 Islam For Kids We work on the morals and character of our students so that they can participate in the development of a responsible Muslim Society.
At 121 Islam for Kids, we believe in the importance of providing a quality education for our students. We offer an extensive range of courses and materials that are designed to meet the needs of our students.
We are constantly striving to keep up with the latest trends in Islamic studies and are always looking for new ways to make our courses more engaging and effective.
My first priority is to provide you easy and free resources which could help you in teaching your pre-schoolers and home schoolers. Within this on this site Quran tafseer and Hadith lesson are also available for kids, Prayer course is designed for children with taharat and wudu method. There are some seasonal courses according to Muslim rituals. On going regular Quran and hadith courses in online paid classes are updated in the course sign up tab. My Urdu section would provide Tips and free Urdu stories for kids.
Buy or view Our workbooks here
Download the Islamic book Quran in pdf and other resources here
How can your Kids Learn the Quran from 121 islam for kids?
Are you looking for an easy and interactive way to teach your kids the Koran? Welcome to 121islamforkids.com, the perfect place for kids and beginners to learn the Quran.
We are passionate about spreading the message of Allah and we believe that teaching the Quran is one of the most blessed actions. With our friendly and encouraging approach, we make it easier for kids to learn the Quran in English and Greek language and make it a part of their daily lives.
Here, children and beginners alike can find a variety of highly advanced courses and resources to make learning the Quran easier and more enjoyable.
Courses we have
We have onEasy Tafseer for kids with exciting stories you can see that course in my hadith course tab.
Prayer for kids course is a short course to teach about taharat, Gusal, wudu, times of prayers, number and names of prayers, pillars and conditions of prayer, and method of prayer. Search as Prayer for kids course on the search bar.
Ramzan boost course we do start 2 weeks before Ramzan.
Faith boos course In December to say No To Marry Christmas.
Kindness to Parents
If you want to start this course with me then leave a comment, Email me or enroll your child here.
Tafseer and Quran classes
1. Tafseer class for kids
Information for this class Quran Tafseer class is
Age Under 8 and up to 9yrs
Classes available in Urdu and English
Classes are available for all time zones
Two groups weekly (weekdays and weekends)
Demo videos are available.
The fee is very low
2 hrs weekly
All lessons will be done with various activities
Books and worksheets will be provided by the Teacher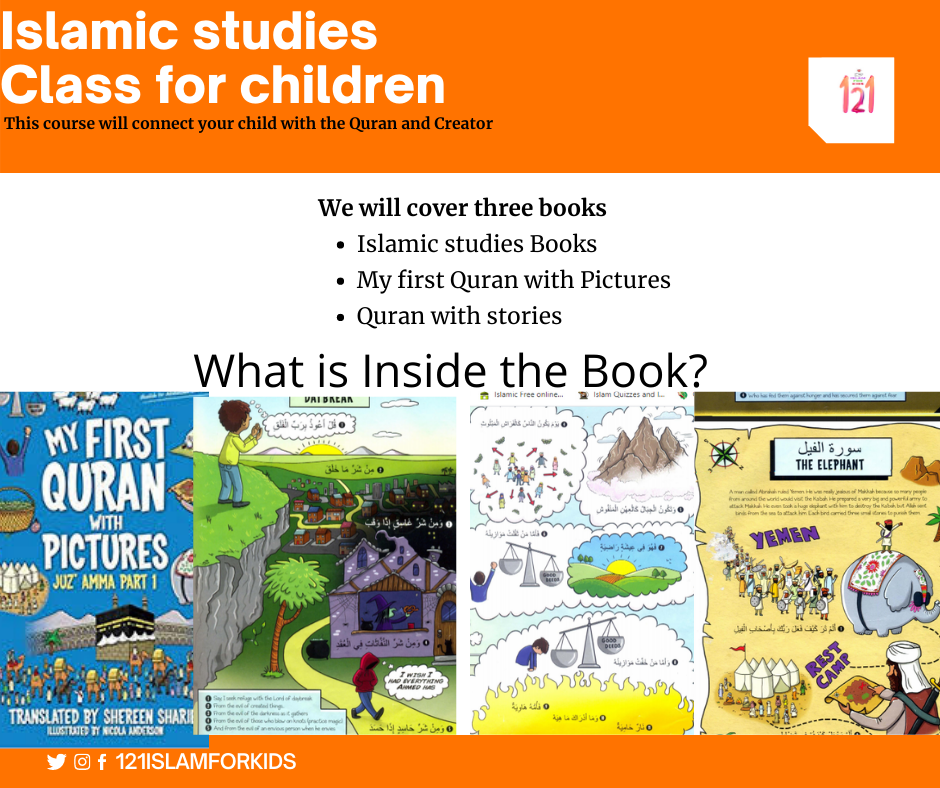 2. Hadith classes detail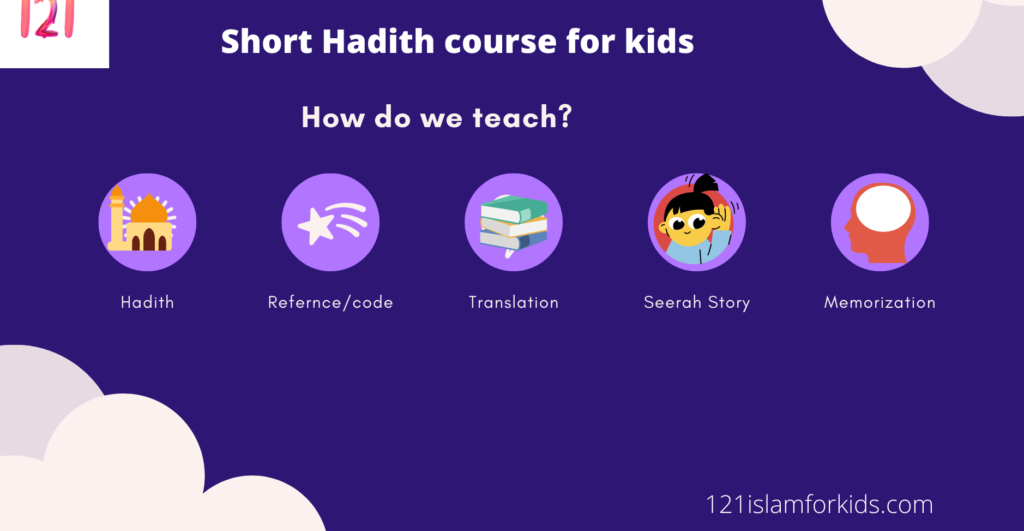 Age 6 to 14.
Online zoom classes and video classes.
Worksheets and resources will be provided.
Video courses are available for free for Parents.
Hadith course introduction by my student.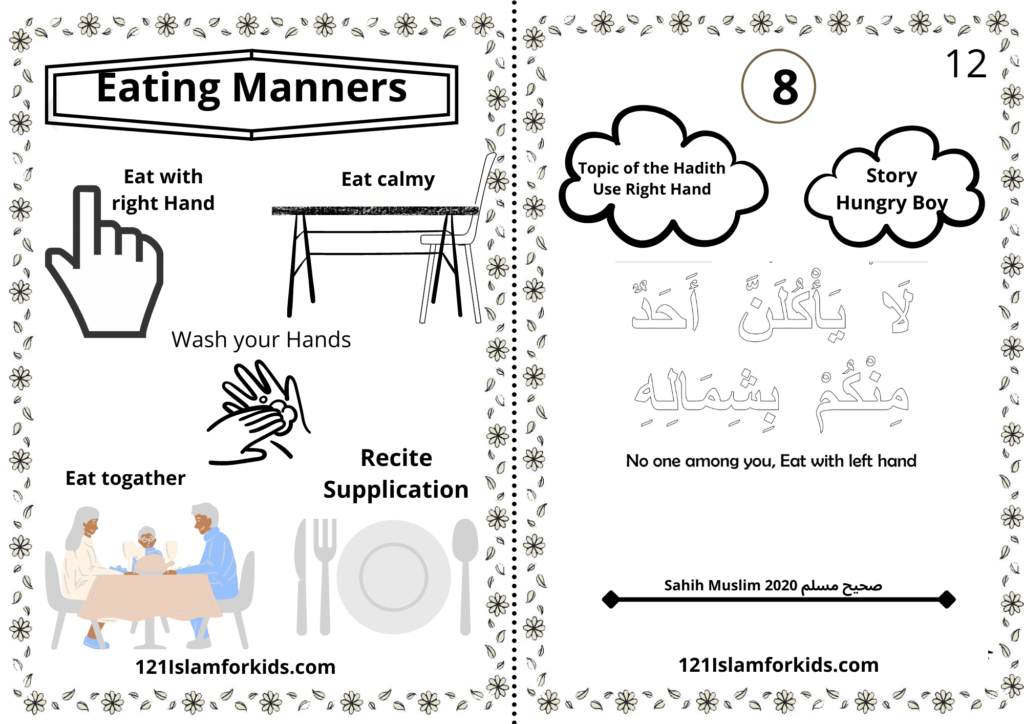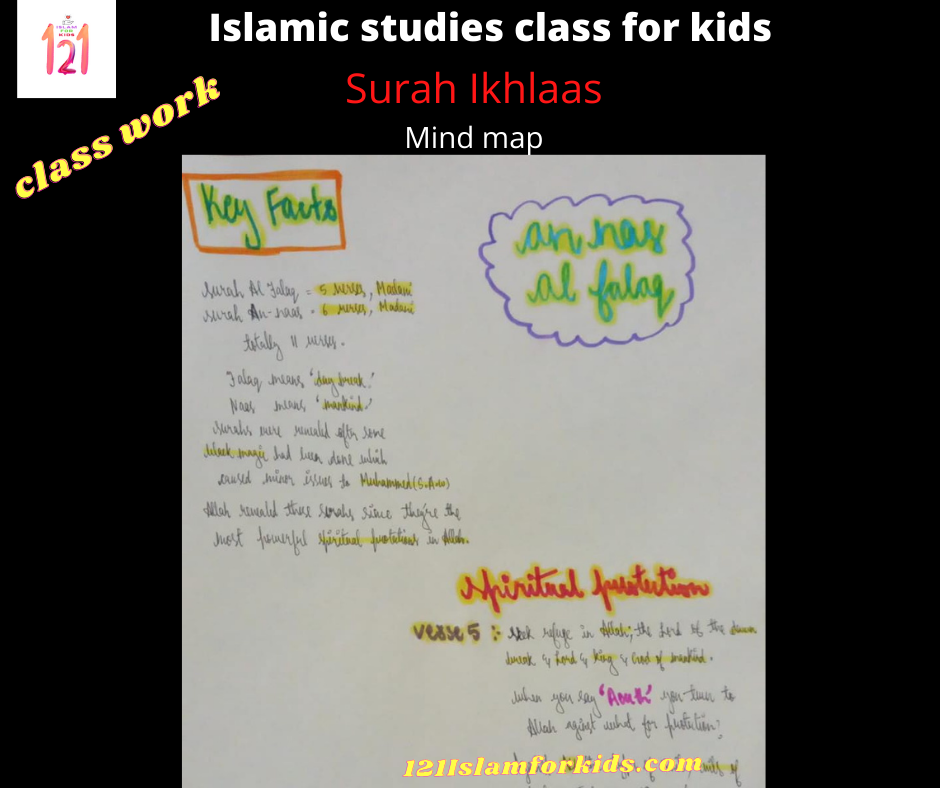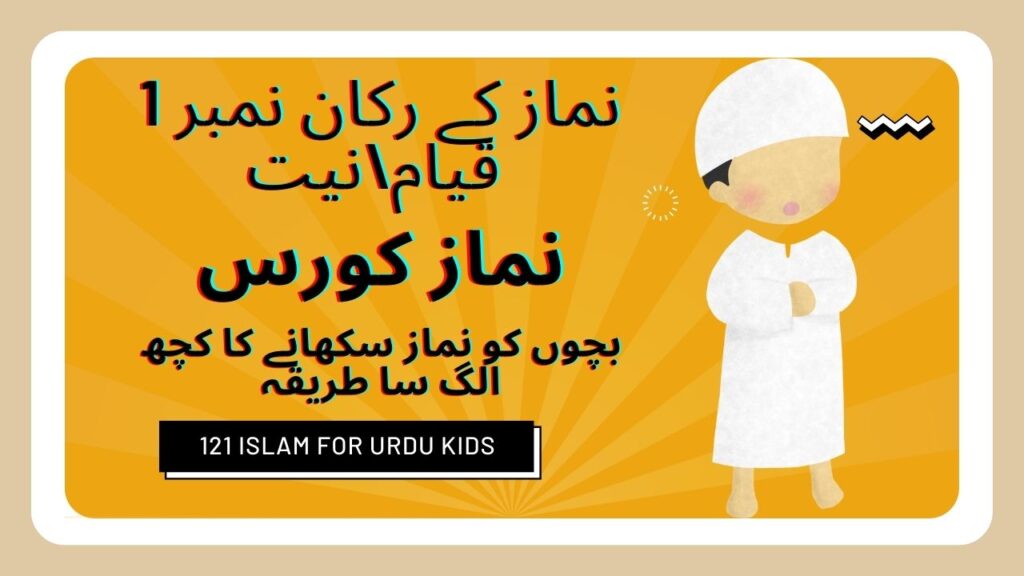 Follow me