All Online Islamic courses are stated below. Select your Online Islamic course and sign up.
If you want to join a course not shown in the signup tab, email us.
Select the classes and save your information. You will be informed about the signup through email.
If you want to buy any book, then sign up for the book and the soft book will be emailed to you within a week. ( The detail of every book is in the videos below.)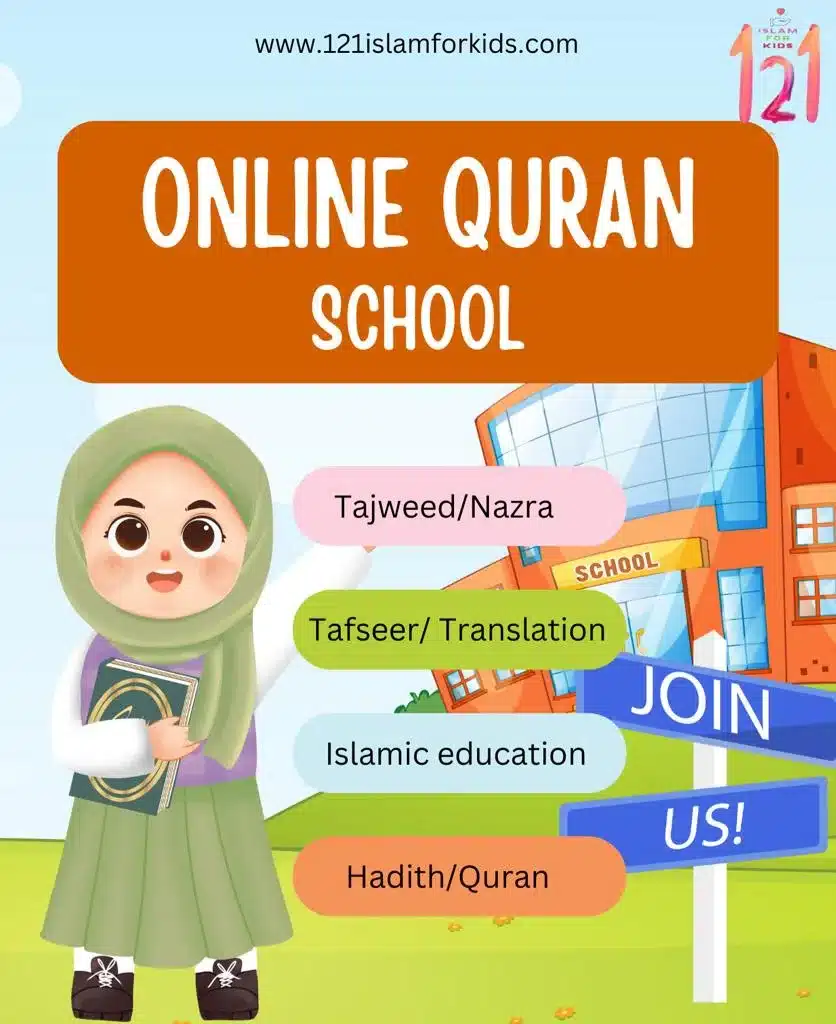 Online Islamic Course and Class
Quran classes:
We have online quran tajweed, recitation, and Quran Hifz classes for children. One-on-one classes with Qualified teachers.
Short and Easy to understand Quran translation and tafseer will be taught to the young learners. Infographics, mindmaps, work-by-word tajweed and meanings, stories, and duas are included in these classes.
It's a personality development course for children with interesting stories. 30 short hadiths would be taught with stories. We have worksheets to solve after learning hadiths for implications.
A short course to teach about taharat, Gusal, wudu, times of prayers, number and names of prayers, pillars, conditions of prayer, and method of prayer.
A 1-week course to teach the rights of parents with practical work. Dua and how to be kind to parents is included in this course.
Faiths/Muslim beliefs would be taught one by one with the help of mind maps and stories in the Quran.
Islamic rules of dressing, Aurah/covering body rules, and modesty dressing will be included in this one-week course.
Ramzan Boost course:
1 month before Ramzan we start this course. Everything about fasting rules and supplication with the Ramzan checklist and daily to-do list is included in this course.
Faith boosts course in December to say NO MARYY CHRISTMAS:
Stories of faith by the Quran will be added in this course with basic articles of faith in this course.
Enrolments Available
All courses Are available to start as in one on one classes. Please have a look at our group courses continued here.
If this teaching method is helpful for you? leave a comment.
A Video of Hadith Workbook (pdf)
A video of Ramzan Daiy (pdf)
Follow me