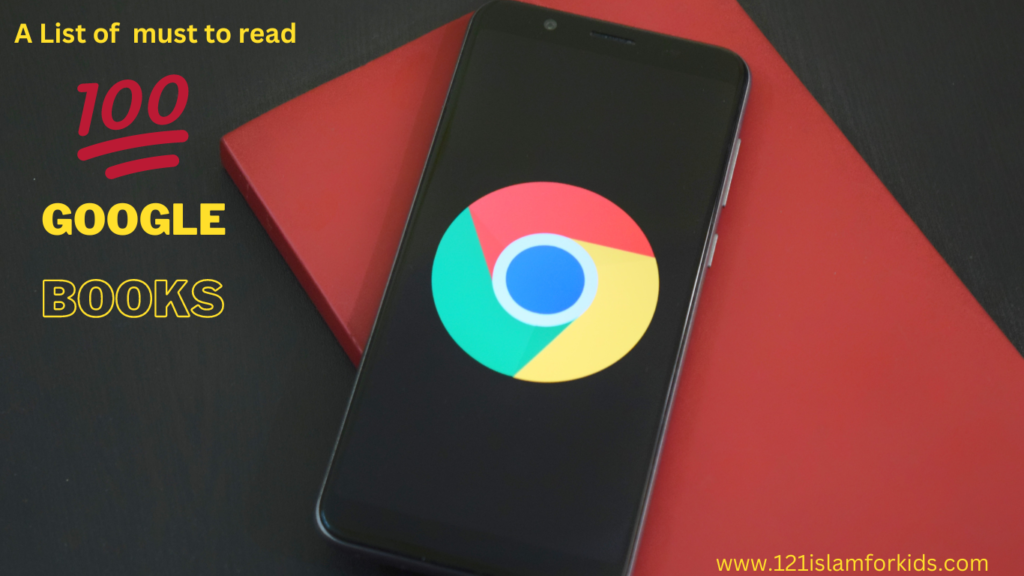 Table of Contents
What are google books?
Google Books is a platform developed by Google that allows users to search and preview books from a database of over 40 million titles, including out-of-print books and old books. Users can preview limited portions of the books for free, or purchase the entire book for a fee.
How to read books on Google Books:
Visit the Google Books website: Go to books.google.com and sign in with your Google account.
Search for a book: Use the search bar at the top of the page to find a book you're interested in. You can search by book title, author, or keyword.
Preview the book: Click on the book you want to preview, and you'll see a preview of its contents. The preview will include some of the book's pages, and you'll be able to see a summary, author information, and reviews.
Buy the book: If you want to read the entire book, click the "Buy" button. You'll be able to purchase the book through the Google Books platform, using a credit card or a Google account balance.
It is not possible to list all Google books here, but some of the most popular books on Google Books include:
list of Islamic books on googles books
"The Quran"
"Sahih Bukhari"
"Sahih Muslim"
"Riyad us-Saliheen"
"Al-Tirmidhi"
"Nahj al-Balagha"
"The Forty Hadiths of al-Nawawi"
"Al-Muwatta"
"The Sealed Nectar" by Safiur Rahman Mubarakpuri
"The Life of Prophet Muhammad" by Muhammad Husayn Haykal
"The History of the Prophets and Kings" by al-Tabari
"In the Footsteps of the Prophet" by Tariq Ramadan
"The Book of Hajj" by Ahmad Von Denffer
"The Explanation of the Beautiful and Perfect Names of Allah" by Abu Al-Fadl Al-Mahalli
"The Purpose of Creation: The Lives of the Prophets" by Yusuf Al-Hajj Ahmad.
Translations of the Quran are available on Google Books
Yes, there are several translations of the Quran available on Google Books. Some popular translations include:
"The Meaning of the Glorious Quran" by Marmaduke Pickthall
"The Noble Quran" by Dr. Muhammad Taqi-ud-Din Al-Hilali and Dr. Muhammad Muhsin Khan
"The Clear Quran: A Thematic English Translation" by Dr. Mustafa Khattab
"The Quran: A New Translation" by Thomas Cleary
"The Quran: A Translation" by M.A.S. Abdel Haleem
A list of Islamic 30 children's books available on Google Books:
"Islamic Manners for Kids" by Asmaa Hussein
"The Story of the Prophet Muhammad" by Saniyasnain Khan
"My First Book of Islam" by Saniyasnain Khan
"The Adventures of Yusuf and Zulaikha" by Saniyasnain Khan
"The Islam Alphabet Book" by Saniyasnain Khan
"The Miracles of Prophet Muhammad" by Saniyasnain Khan
"The Islamic Coloring Book" by Saniyasnain Khan
"The Islamic Year: Surahs, Stories, and Celebrations" by Saniyasnain Khan
"The Islamic Storybook" by Saniyasnain Khan
"The Islamic Activity Book for Kids" by Saniyasnain Khan
"The Children's Book of Islam" by Yahiya Emerick
"The Little Mujahid: A Story of a Young Muslim's Journey to Allah" by Hanan Dover
"Let's Learn Islam" by Ruqaiyyah Waris Maqsood
"Learn About Islam" by Ruqaiyyah Waris Maqsood
"The Wise Fool: A Story of a Young Muslim's Search for God" by Hanan Dover
"Islam for Kids" by IqraSense
"The Muslims: A Story for Children" by Ghada Khalifa
"Discover Islam" by Ruqaiyyah Waris Maqsood
"Discovering Islam: A Guide for Children" by Ruqaiyyah Waris Maqsood
"The Islamic Activity Book for Kids" by Aliaa Atia
"The Islamic Children's Book of Stories" by Fatima Farhat
"Discovering Islam with Little Ali and Little Sara" by Saima S. Sheikh
"My First Book About Islam" by Little Fingers Publications
"Growing in Islam: A Guide for Children" by Ruqaiyyah Waris Maqsood
"Islam: A Guide for Children" by Ruqaiyyah Waris Maqsood
"Islamic Children's Books on the Quran" by IqraSense
"Discovering the Quran with Little Ali and Little Sara" by Saima S. Sheikh
"The Little Muslim: A Story for Children" by Ghada Khalifa
"The Islamic Children's Book of Character" by Fatima Farhat
"Islam for Kids: A Guide for Young Muslims" by IqraSense
A list of 10 popular Urdu Literary books available on Google Books:
"Diwan-e-Ghalib" by Mirza Asadullah Khan Ghalib
"Shahnameh" by Ferdowsi
"Tazkirah-e-Urdu Adab" by Syed Abdul Latif
"Bang-i-Dra" by Allama Muhammad Iqbal
"Khutbat-e-Ahmadiyya" by Hazrat Mirza Ghulam Ahmad
"Kulliyat-e-Iqbal" by Allama Muhammad Iqbal
"Chahar Maqalah" by Allama Muhammad Iqbal
"Tazkirah-e-Shu'ara-e-Urdu" by Dr. Abdul Haq
"Nuskha-e-Dawat-o-Amal" by Hazrat Mirza Ghulam Ahmad
"Deewan-e-Hafiz" by Hafiz Shirazi
A list of 10 popular Urdu children's books available on Google Books:
"Tales from the Arabian Nights"
"Akele Na Jana" by Iqbal Kazmi
"Mera Bachpan" by Rafiq Rangrez
"Urdu Kid Stories" by Farida Khanum
"Panchtantra Ki Kahaniyan" by Vishnu Sharma
"Junaid Jamshed Ki Kahaniyan" by Junaid Jamshed
"Roopchand Ke Chutkule" by Roopchand
"Safarnama" by Ibn Battuta
"Bachon Ke Liye Afsane" by Abdul Hameed Adam
"Bachon Ke Islami Kahaniyan" by Saeeda Khatoon
A list of 10 popular Urdu children's poetry books available on Google Books:
"Bachon Ke Nazmain" by Anwar Masood
"Lok Geet" by Akhtar Sheerani
"Bachon Ke Nazmein" by Zia Fatehabadi
"Lok Priya Kavitaen" by Various Poets
"Urdu Children's Poems" by Ahmad Faraz
"Bachon Ke Geet" by Faiz Ahmed Faiz
"Bachon Ke Hasya Kavitayen" by Harivansh Rai Bachchan
"Kavitaen for Kids" by Gulzar
"Bachchon Ke Prarambhik Kavitayen" by Narendra Kohli
"Kavitaen for Children" by Javed Akhtar
10 most popular books on Google Books include:
"To Kill a Mockingbird" by Harper Lee
"Pride and Prejudice" by Jane Austen
"The Adventures of Huckleberry Finn" by Mark Twain
"The Lord of the Rings" by J.R.R. Tolkien
"The Great Gatsby" by F. Scott Fitzgerald
"The Diary of a Young Girl" by Anne Frank
"The Catcher in the Rye" by J.D. Salinger
"The Hitchhiker's Guide to the Galaxy" by Douglas Adams
"The Grapes of Wrath" by John Steinbeck
"The Hobbit" by J.R.R. Tolkien
Read this also
Free stories for children in English
Free Stories for children in Urdu
Follow me
(Visited 124 times, 1 visits today)