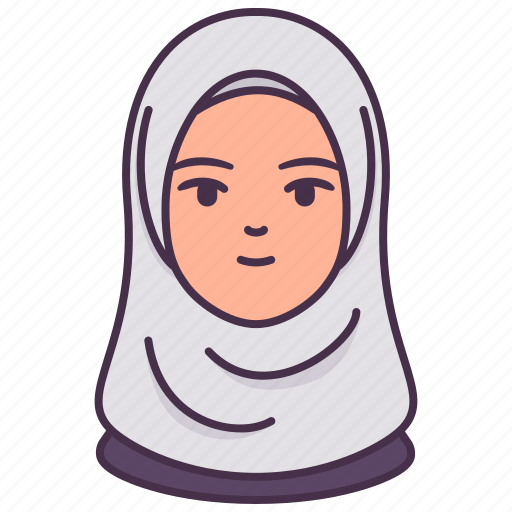 Adiba Anwar Online Teacher
Education
M.A Urdu
B.Ed. , M.Ed.
Diploma in IT
Quran Translation
Tafseer (Student)
Children writer/Educationist
Introduction
This is Adiba Anwar. She is From Sialkot, Pakistan. She is living n Europe more then 15 years. She is the online teacher of Urdu and Islamic studies and Islamic courses , tafsir and founder of 121 Islam for kids.
Skills
She teaches tafseer of short surahs Amma juzz. If you want to see her work as online teacher of tafsir and teaching method then click this link.
She had designed courses for kids like
Hadith with stories,
As an online teacher she had designed a course 30 short hadiths. This is a short course with 30 hadiths and stories designed by Adiba Anwar online teacher. If you want to see her Hadith course then click this link.
Prayer for kids course.
This is a course designed for kids age 8 to 14 years to teach online. In this course puberty, Taharat, wudu, Gusal, times and names of prayers, conditions of prayers and method of prayers has been added. Visit this link to see the method of teaching.
Ramzan boost course
This course is for The month of Ramzan you can see this course detail in link
Faith boost IN December
This is only 5 days short course for Muslim kids by online teacher Adiba Anwar.. This course will boost their faith and teach, them how to say no to Christmas. The story of Maryem A.S and Isa .A.S is also included in this course.
Urdu language online teacher for kids.
She is online Urdu language teacher as well. she can teach Alphabets, Urdu writting, speaking, and Urdu stories. As
She is a well trained and master in teaching children under 8. Here teaching style is creative and activity base, She is teaching online from many years.
As well she is the creator and founder of website and channels 121 Islam for kids. You can see her method of teach at her social media and website.
She is a multilingual. So she can teach both in Urdu and English languages. She has group classes for children. Her students are from all over the world. If you want her to teach your children. Contact her at given Number.
(Online teacher)ادیبہ انور

ادیبہ انور شہر اقبال سیالکوٹ کی رہنے والی ہیں۔ اس وقت یونان میں رہائش پذیر ہیں ۔ مرے کالج سے اردو میں ماسٹرز کیا۔ اور پھر بی ایڈ، ایم ایڈ کر کے کچھ عرصہ ایک کالج میں پڑھایا ۔ بیرون ملک جانے کے بعد کافی عرصہ بچوں کی تربیت میں مشغول رہیں۔ ہوم سکولنگ بھی کی۔ اور ساتھ ساتھ خود بھی اپنی ماہرانہ صلاحیتوں کو نکھارتی رہیں۔
مصروفیات کی بنا پر بہت کم لکھتی ہیں۔ چند انعامی مقابلوں میں حصہ لے کر انعامات حاصل کر چکی ہیں۔ ان کی کہانیاں ملک کے نامور رسالوں میں چھپ چکی ہیں۔ بچوں کی تربیت اور تعلیم میں دلچسبی رکھنے کی بناء پراب پھر سے آن لائن پڑھانے کے ساتھ ساتھ بچوں کے لئے کہانیاں اور چند کالم لکھ رہی ہیں۔
چونکہ درس و تدریس سے تعلق ہے تو تمام تعلیمی سرگرمیاں اور کورسس خود ترتیب دیتی ہیں۔ بچوں کے لئے اب تک حدیث کہانیوں کے ساتھ ' رمضان کورس' نماز کورس، اور تفسیر کی سرگرمیاں ترتیب دے چکی ہیں۔ اس سلسلہ میں تمام مواد اور کورسس ان کی ویب سائٹ
پر موجود ہے۔
اس کے ساتھ ساتھ بچوں کی ابتدائی تعلئم، حروف،رنگوں ، نمبر اور تواسمبلی پہچان کروانے کے لئے کئی سرگرمیاں بنا چکی ہیں۔ ان کی کہانیوں اور تعلیمی مواد کی وڈیوز ان کے انگلش چینل یو ٹیوب چینل پر موجود ہے۔
اور اردو بچوں کے لئے ان کا تمام کام اور کورسس کی وڈیوز ان کے اردو چینل پر موجود ہے۔

آن لائن پرھانے کے خواہش مند استاتذہ کی تربیت بھی کر رہی ہیں۔ جس میں جدید طریقہ تعلیم سکھانے کے ساتھ ساتھ ٹیکنالوجی کا بہتر استعمال کر کے بچوں کو
آن لائن کلاسس میں بہترین تعلیم دینے کے کئی ذرائع کا استعمال دکھاتی ہیں۔تمام کام سرگرمیوں اور کہانیوں کے ذریعے کرنے پر یقین رکھتی ہیں۔
Follow Online teacher Adiba Anwar
Follow me
(Visited 457 times, 1 visits today)