Welcome to our Hadith with stories short course for kids and adults. This course has been designed for personality development.
Table of Contents
Lesson no- 6
Hadith no 5- Sahih Muslim 2564
Topic- Irritation/Grudge
Story- Alion and an elephant
Hadith about Irritation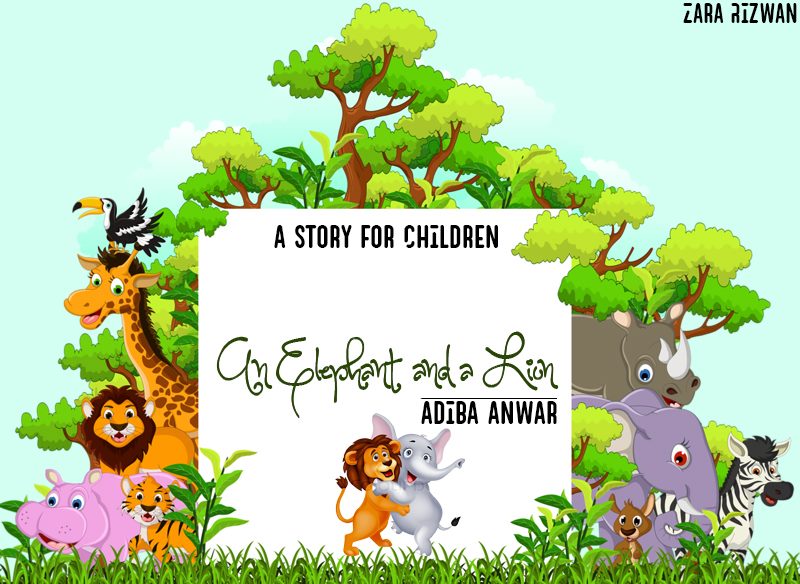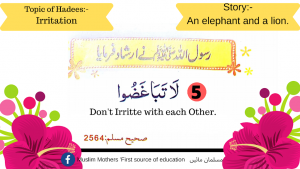 The video of this story
The worksheet of this hadith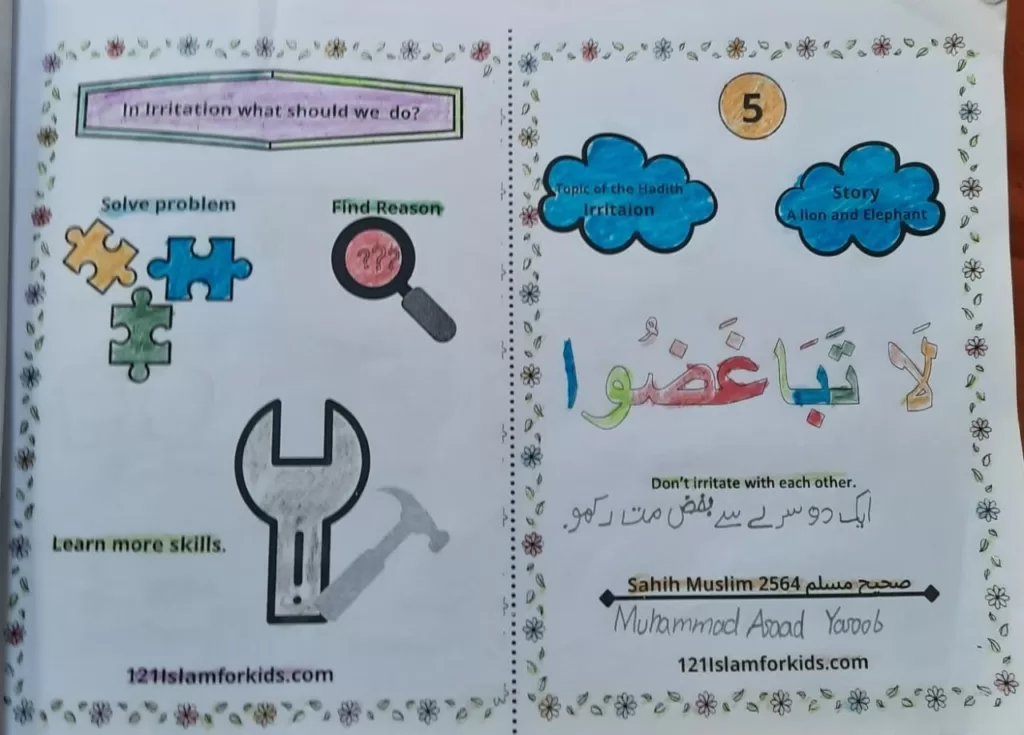 This course is also helping Homeschooling mothers in different ways. You can get all resources from my website to teach your child 30 short hadiths at home. We have videos, written stories, worksheets, and a full teaching method. So contact us if you need to get these helpful resources.
This course could be done online for free with the help of our free hadiths and stories.
Or you can join our online classes to learn about Islam.
List of courses/ Classes we have
Online Quran classes for beginners
Online Quran recitation and Memorisation classes
Islamic education for children
Seerah course
Ramzan boost course
Faith boost course
Rights of parents course
Prayer for kids course
How was your experience visiting our site? If this course help you? Please leave your thoughts. You can ask questions in the Question tab if you have any questions. If you want to connect with us via Email, then email bh********@gm***.com">here
Follow me
(Visited 124 times, 1 visits today)